Carp Fishing Holidays in France with Log Cabins.
A magnificent 9.5 acre lake set in 81 acres of private and tranquil forest near the town of Limoges in France.

Facilities & Information
Le Moulin de Graffeuil was originally constructed in 1962 as a fish farm to produce food for the local markets. After new ownership in April 2012, it opened as a carp fishery on a lake exclusive basis and has been providing quality carp fishing holidays to anglers ever since.
The stock is approximately 280 fish including mirror carp, common carp, koi carp, grass carp, catfish, pike, perch and black bass. There're now several carp over the 60lb mark with the current lake record sitting at a staggering 66lb 6oz.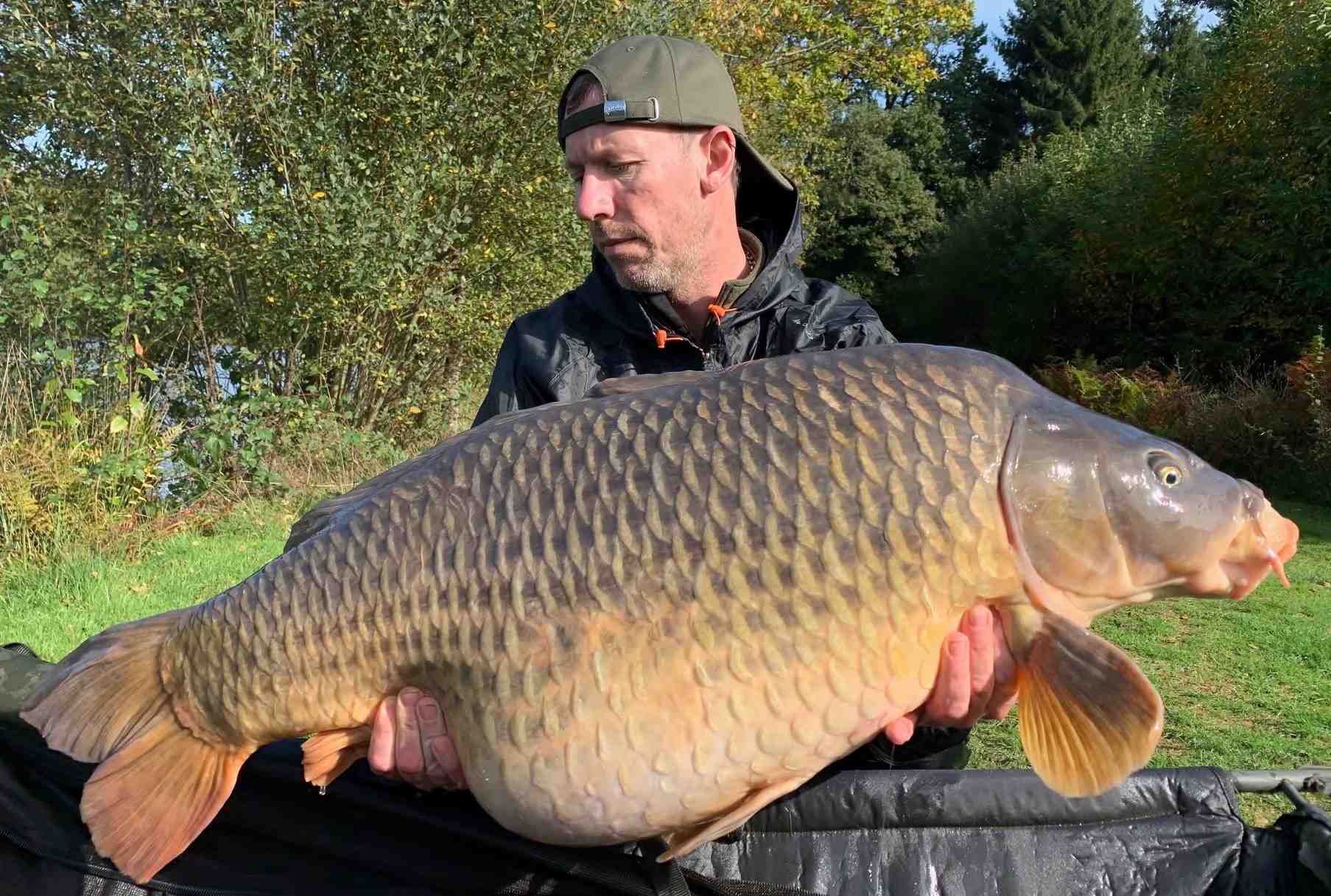 On site facilities include a two bedroom guit which sleeps four people, six lake-side cabins which accommodate two people in each, a swimming pool, BBQ, sun-terrace and a gym.
[ngg_images source="galleries" container_ids="3″ display_type="photocrati-nextgen_basic_thumbnails" override_thumbnail_settings="0″ thumbnail_width="240″ thumbnail_height="160″ thumbnail_crop="1″ images_per_page="20″ number_of_columns="0″ ajax_pagination="0″ show_all_in_lightbox="0″ use_imagebrowser_effect="0″ show_slideshow_link="1″ slideshow_link_text="[Show slideshow]" order_by="sortorder" order_direction="ASC" returns="included" maximum_entity_count="500″]
Food Package
There are several food package options available at Le Moulin de Graffeuil. The veining meal menu needs to be ordered prior to arrival and is tailored to suit the needs of each group.
Option 1 – Self catering is the standard catering option with all our carp fishing holidays and it is free.
Option 2 – Breakfast only and is £112 per person per week. Served in the dining room.
Option 3 – A three course evening meal and is £154 per person per week. Served in the dining room.
Option 4 – A breakfast and 3 course evening meal at £266 per person per week.
Option 5 – A less formal evening-meal-only option. It's provided via an third party caterer and will be a two course evening meal delivered to the gite at a set time. This option is €15.00 per person per day and is payable in cash to the caterer.
Breakfast comprises; fresh fruit with yoghurt, assorted cereals, toast, tea, coffee, fruit juice and a full fry.
The full fry comprises; bacon, sausage, black pudding, egg, mushrooms, tomatoes, beans, hash browns and a fried slice.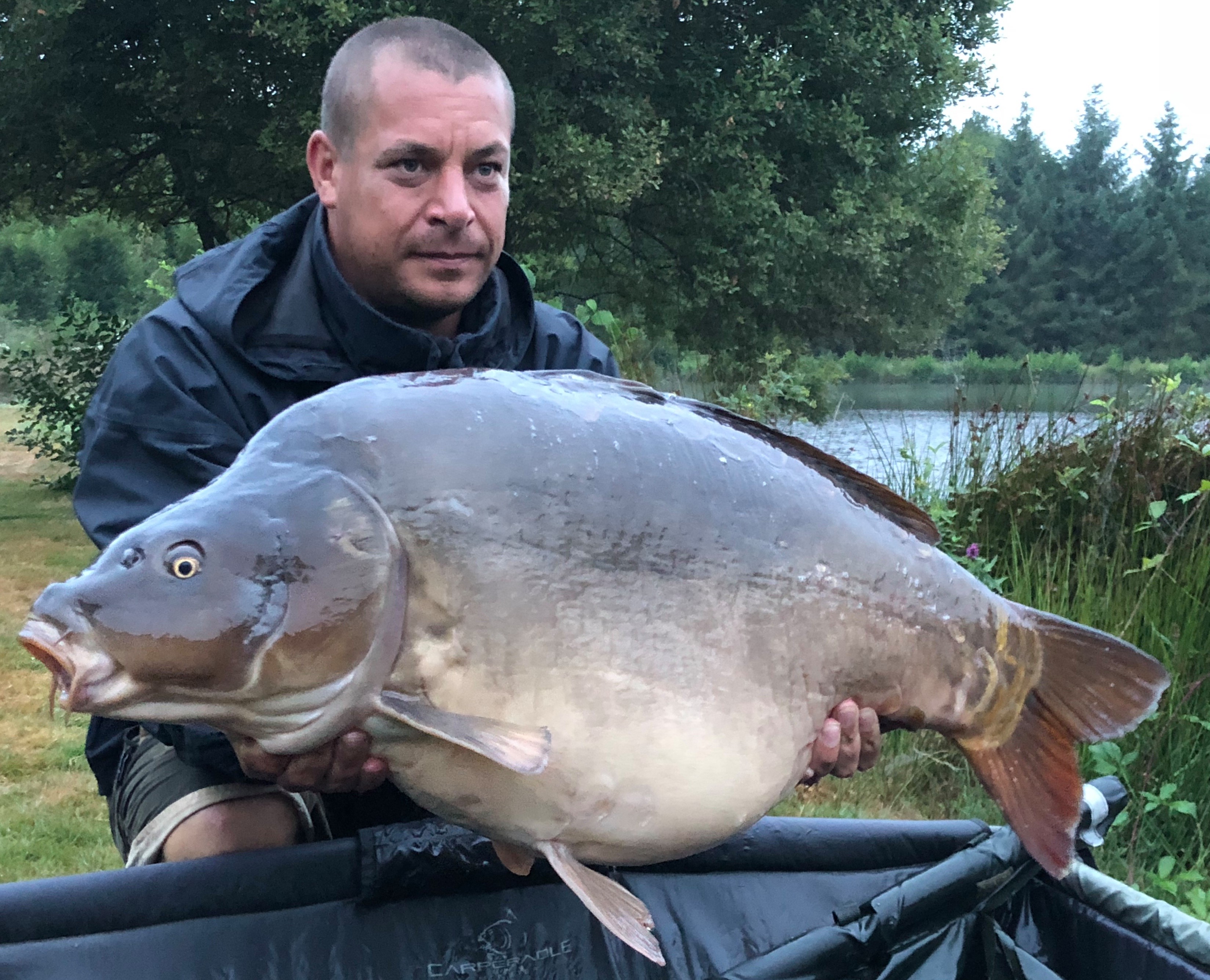 Bait & Tackle 
The following high-quality bait can be purchased on site. These baits are sourced locally and are routinely fed to the carp. They're tried, tested and most importantly they work.
Boilies
Hot Spice – 15mm, 20mm and 24mm €10.00 per kg
Calamar King – 15mm, 20mm and 24mm €10.00 per kg
Pellet
The finest pellet with 49% protein.  €2.50 per kg
Particle
Cooked Corn/Maize –  €2.50 per kg
Cooked Partimix – €3.50 per kg
Cooked Hemp – €5.00 per kg
PopUps
Booster Liquid
Items are provided on site and include landing nets, weigh-slings, cradles, scales with tripod, x2 bed chairs, x2 chairs, x1 bivvy table and a bucket.
Additional equipment hire and airport transfers are available to groups flying to Limoges airport. The all inclusive package needs to be discussed prior to your arrival.
Map & Directions
Le Moulin de Graffeuil is approximately 5hrs 20 minutes drive from the port of Caen or, if you prefer to fly, 40 minutes drive from Limoge Airport. We're happy to arrange airport transfers where required.

Rules
Rules may be subject to change. Please check you fully understand the rules prior to fishing.
Booking & Prices
Bookings are from 15:00pm on a Saturday through to 10:00am the following Saturday.
Prices from £1,550 per week lake exclusive basis for 4 anglers. A maximum of 6 anglers can fish at any one time, so additional anglers are added at £445 per person.
To check availability or for booking information complete the form below: