Carp Fishing Holidays in France with Accommodation.
Chalet De L'ile is a mature tree lined 17 acre lake and holds approximately 550 carp to 60lbs.
Facilities & Information
Chalet De L'ile is just over 3 hours drive from Calais and is available for exclusive bookings. The lake has 4 double swims and can be fished my a maximum of 8 anglers. All swims have lots of room for 2 anglers and are flat with wood chip covering the ground and include a picnic table. There is a swim which is located on the island. This swim includes your own private wooden chalet. The chalet includes 2 beds and a kitchen area with a sink, gas cooker and gas fridge. A short walk from the lake are hot showers, toilets and there are also charging points.
Around 480 of the fish stock are between 20lb – 30lbs, approximately 50 are between 30lb and 40lbs and about 20 are between 40lb to 60lbs. Grass carp have been caught to over 70lbs. The depths range from 3 feet in the shallowest areas to 20 feet in the deepest parts. Zodiac boats are available to hire at £10.00 for 24 hours. The boats are ideal for locating spots and baiting up. Crayfish and water snails are present in the lake.
During the winter of 2022/23 approximately 150 carp were stocked into Chalet De L'ile bringing the total estimated stock to 550 carp in 17 acres.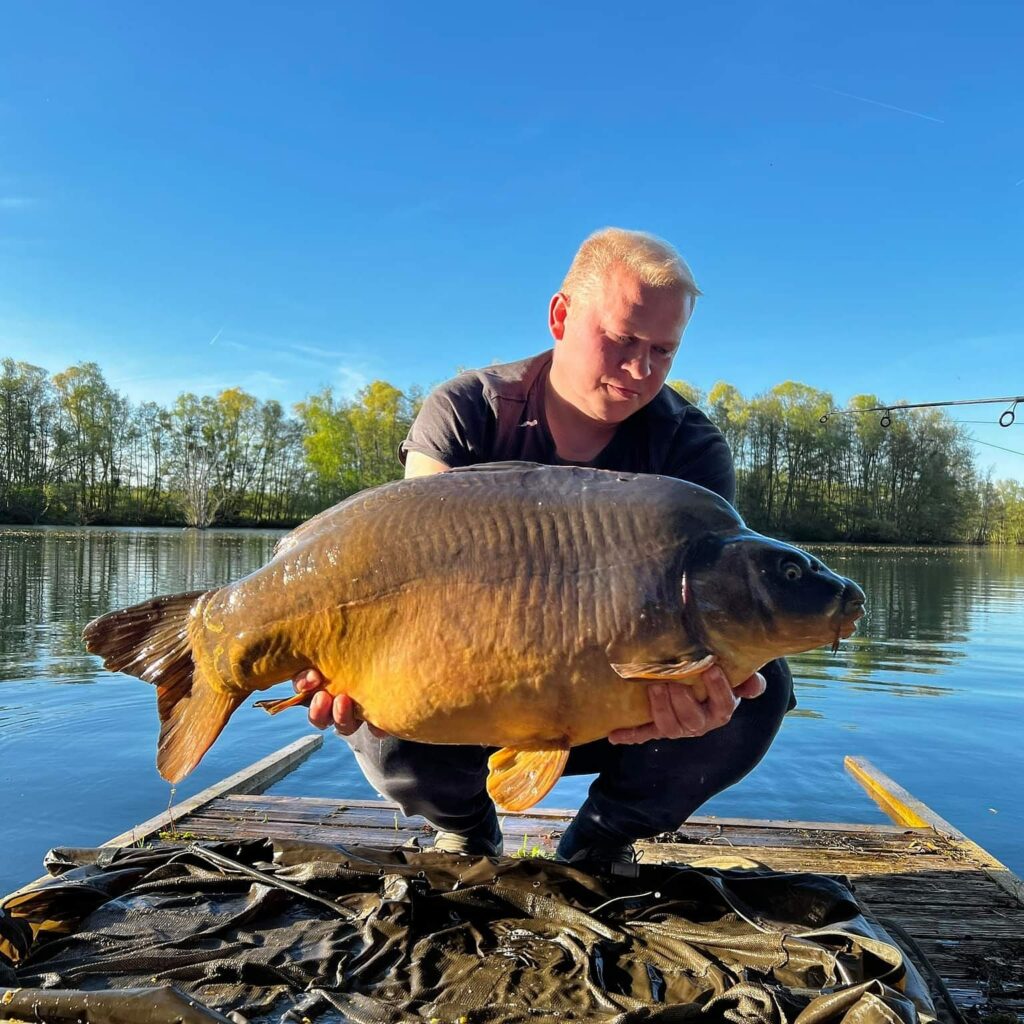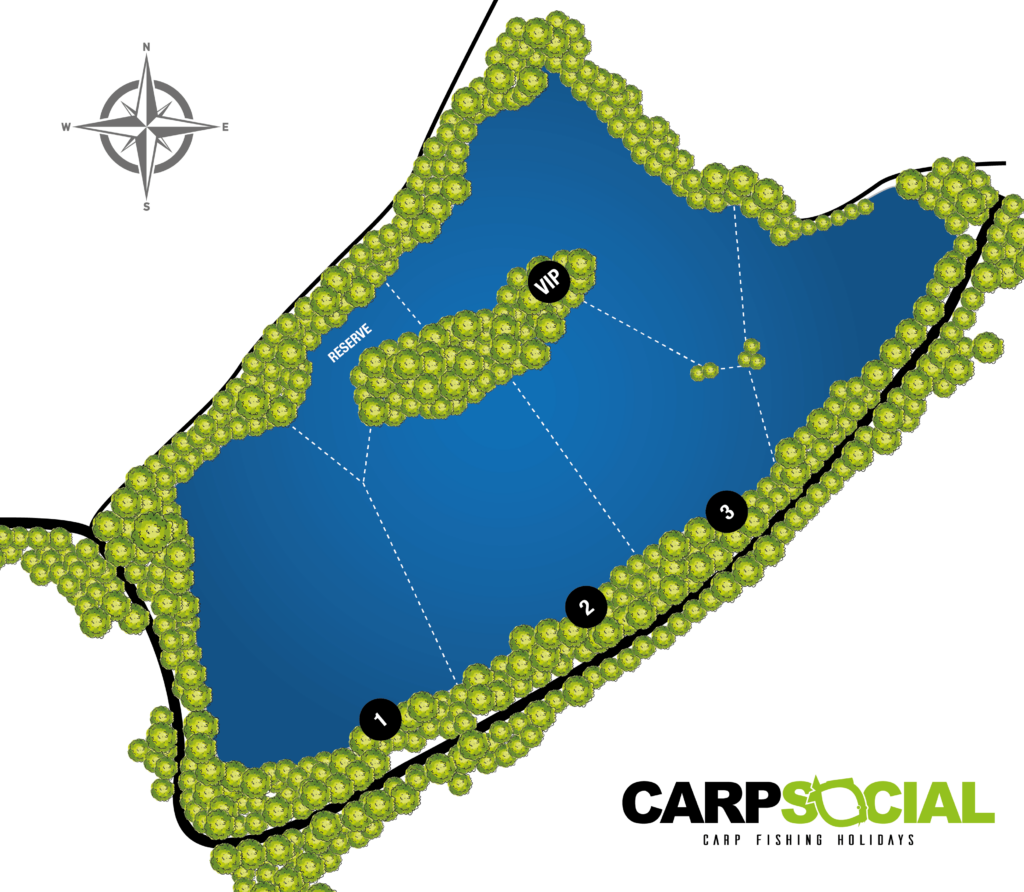 Rules
You must arrive no later than Saturday 18:00pm
Departure is Saturday 10:00am
Vehicles are only permitted to drive around the lake between 08:00am and 18:00pm
Children must be with an adult at all times
Dogs must be kept on a lead
No fires, BBQ and gas stoves are permitted
Drink alcohol in moderation
No drugs
Keep the swims clean and tidy
Maximum 3 rods per angler
Bait boats are not allowed
When unhooking and handling fish you must use a mat or cradle
Do not leave rods unattended
H blocks and marker floats are allowed
No long shank hook pattern, bent hooks or hooks larger than a number 4 size.
Hired Zodiac boats are allowed and a life jacket must be worn at all times
Rules may be subject to change. Please check you fully understand the rules prior to fishing.
Map & Directions
Bait & Tackle
Boilies and a mixture of particles can be bought on site. Please pre-order before your trip.
Boilies 40 € per 5 kg
Particle 1.5 € per kilogram
Pellets 2 € per kilogram
Food Package
There isn't a food package at Chalet De L'ile however the lake owner will go to the supermarket for customers twice a week to enable you to maximise time at the lake should you wish.
Booking & Prices
Bookings are from Saturday (10am) until the following Saturday (10am).
Prices are from £200 per person.
VIP Chalet from £550 per week.
Lake Exclusive from £1,400 per week.
To check availability or for booking information complete the form below: