Jack Stutely continues his campaign on an Essex club lake. The lake in question is a deep day only venue and holds a handful of large wily carp that very rarely see the bank.
"On the approach of the full moon back in August, I'd been lucky enough to catch a decent sized common of around 24lb's. I was fishing two evenings a week but despite my efforts, it was a real struggle to get anything going.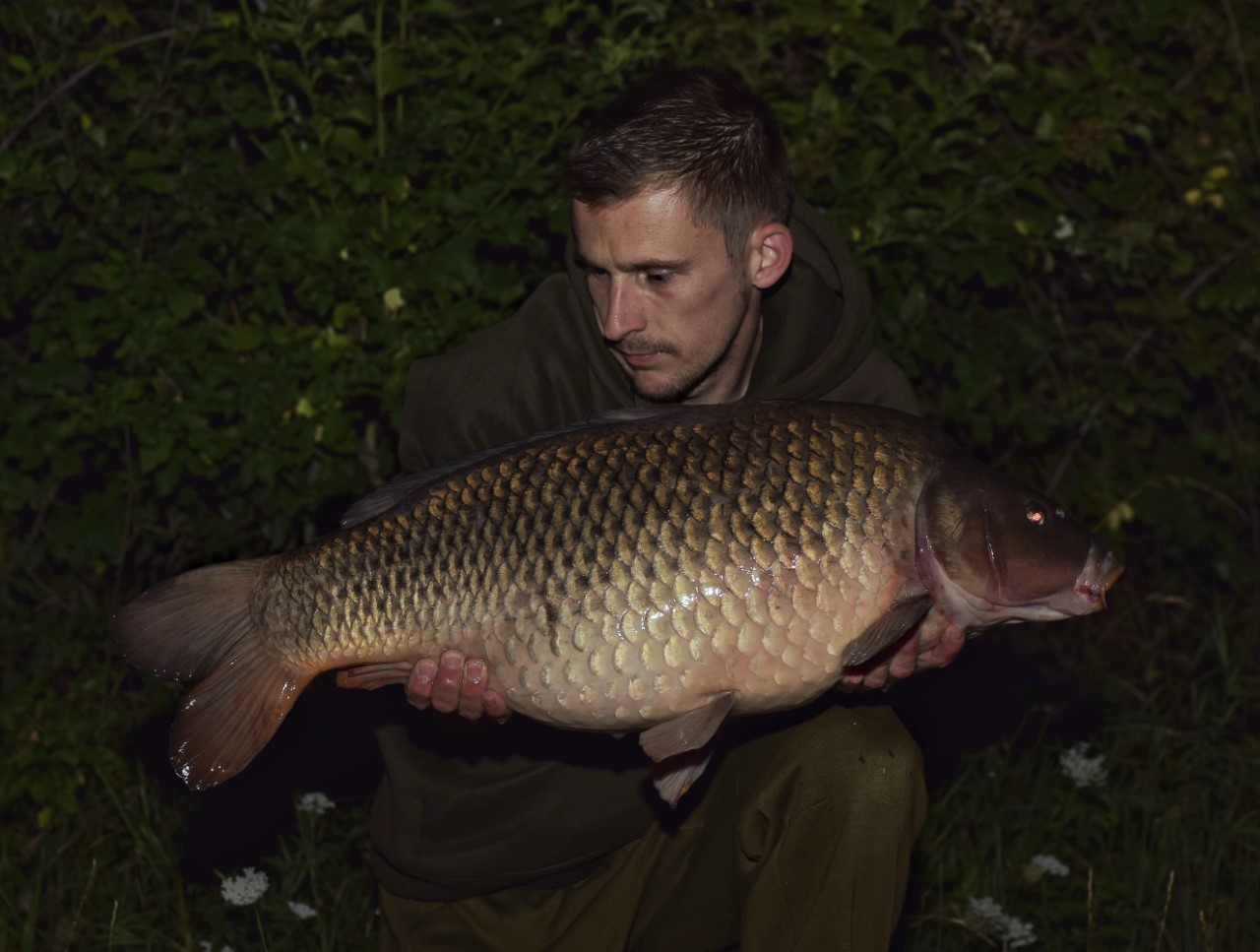 I decided to switch things up and instead of moving around to different swims, trying to find the fish, which clearly wasn't working! I chose one spot, kept the bait trickling in.
I stuck to my guns and my perseverance paid off! After a few blank sessions the spot finally came good with a proper one! A common known as the "29 Fish" weighing 34lb 2oz!"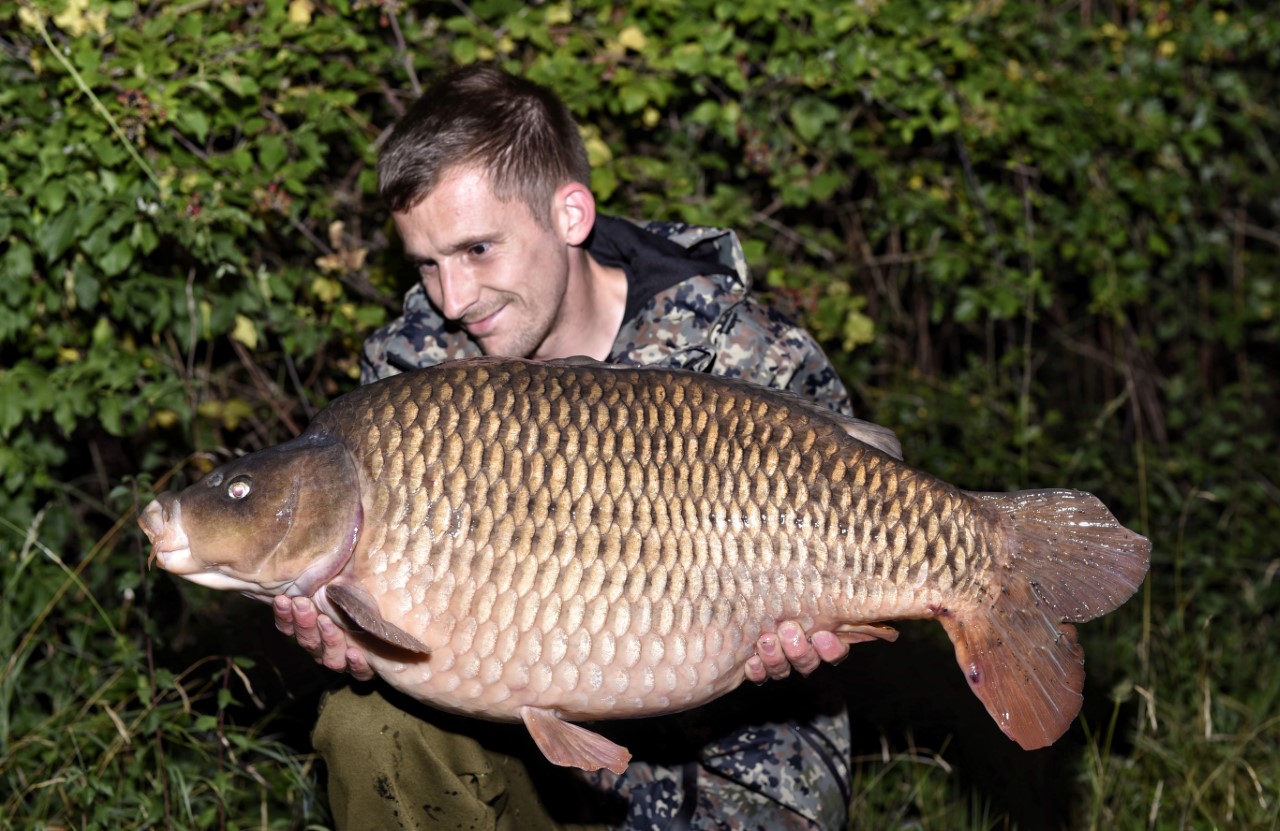 Jack used 12lb kontour to a ready tied heli leader and blow back rig using 10 inches of hybrid stiff. A kilo of DT Baits
Pukka Fish Peach N Sour
was applied to the spot in conjunction with a corked out matching 22mm hard hook bait mounted on a 2 inch hair.