Gary Bayes is renowned for his bait making and fishery management expertise.
After starting NG Fisheries, a CEFAS registered fish farm, with his nephew Neil White the business has gone from strength to strength. With a pedigree of growing several carp in excess of 40lb and 'The Coconut Common' to a whopping 50lb+, this grey haired fish whisperer knows no bounds.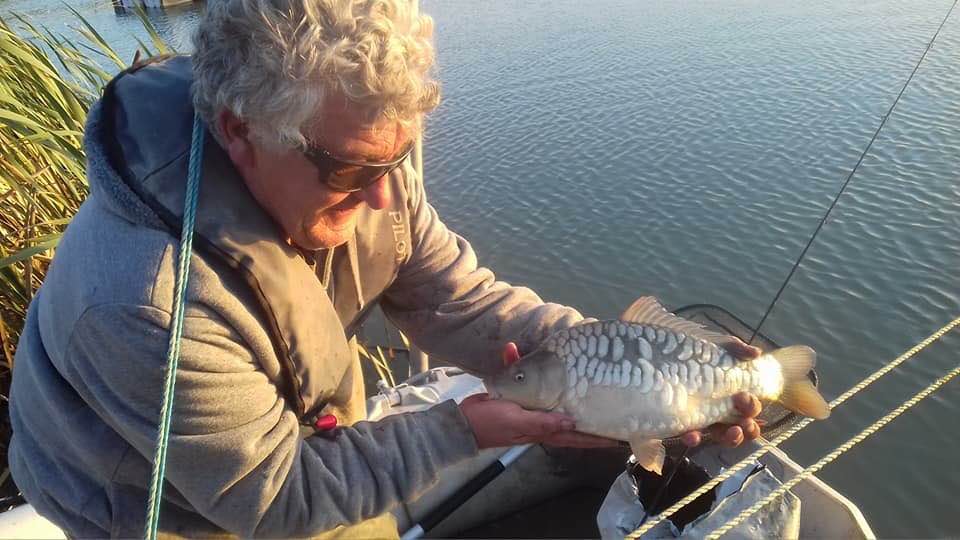 Operating from a small holding in Chatteris Cambridgeshire, Gary and Neil will be harvesting their C2's and C4's (2 year old and 4 year old fast growing carp) in March this year, ready to deliver to fisheries across the UK. With UK parentage, this unique strain of AJS Croatian crosses have been exceeding all expectations. Gary says, "these fish will carry on growing and growing given the space and will produce a high percentage of future big-uns per number of fish stocked."
All their fish have been fed on a balanced diet comprised of pellet, boilie and a considerable amount of naturals which inhabit their Cambridgeshire stock ponds. As always, the fish are health checked and are issued with a current health certificate. It's estimated the C2's weigh 3lb-4lb with the C4's averaging 12lb plus. As you can see from the pictures they've produced arguably some of the best looking, fast growing carp available.
[ngg_images source="galleries" container_ids="2″ display_type="photocrati-nextgen_basic_thumbnails" override_thumbnail_settings="0″ thumbnail_width="240″ thumbnail_height="160″ thumbnail_crop="1″ images_per_page="20″ number_of_columns="0″ ajax_pagination="0″ show_all_in_lightbox="0″ use_imagebrowser_effect="0″ show_slideshow_link="1″ slideshow_link_text="[Show slideshow]" order_by="sortorder" order_direction="ASC" returns="included" maximum_entity_count="500″]
Gary and Neil love to hear about how their fish are getting on in their new homes. In January 2019 they stocked a C3 (three summer old) common carp into a Lincolnshire pit. The fish grew from approximately 12lb to 19lb by the end of the summer. That's roughly a 7lb weight gain in less than 10 months!
We're sure these fish will make some fishery managers and anglers very happy in the years to come.
C4's 10lb+ £15/lb
C2's 3-5lb £5/lb
To place an order email neilwhites.nw@gmail.com or call Gary or Neil on: 07821 170 888