Drive and Survive Carp Fishing in Northern France
Bignicourt is 7.5 acres in size and stocked with carp up to 54lb.
Facilities & Information
This natural looking 'English style' venue hosts various features such as islands, gravel bars and an abundance of natural wildlife that encompasses the lake.
We allow 4 anglers on Bignicourt during any given week and with 6 spacious swims there's always the opportunity to move if you fancy a change of scenery during your stay.
Our fish stocks include this stunning linear and fully scaled mirror, so I'm sure you'll agree, Bignicourt is an ideal venue for your next carp fishing holiday.
Landing nets, mats and slings are provided. We also keep stock of essentials terminal tackle and bait items on site, just in case you forget or run out of anything.
Our onsite bailiff will be very happy to help further if you have any more questions.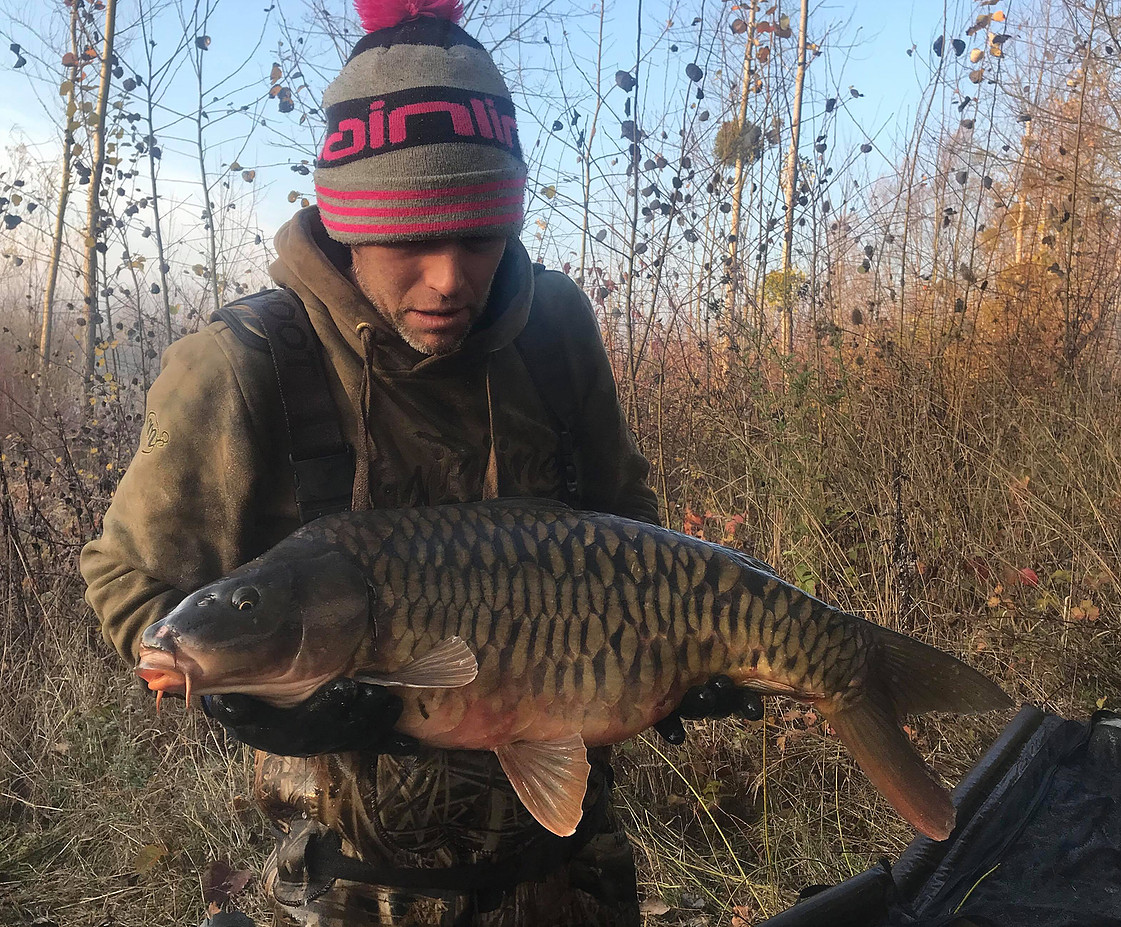 Food Package
We offer a food package which is £135 per person per week.
The nearest supermarket is 10 minutes away and the nearest tabac is 15 minutes. There is also a lovely town 15 minutes away if you fancy a day away from fishing or lunch in a bar.
Map & Directions
Bignicourt is approximately 3hrs 30 minutes from Calais.
Rules
No permanently fixed leads

No braided main line

No Maggots

No guns

No fires (BBQ's allowed but do not place them directly on the grass)

No cutting back any bankside vegetation

Maximum of three rods per angler

A life jacket must be worn if you need to use the boat

Landing nets, Mats and Slings are provided. Please don't bring your own
Rules may be subject to change. Please check you fully understand the rules prior to fishing.
Booking & Prices
Bookings are from Saturday (12pm) until the following Saturday (10am).
Prices start from £275 per person.
Lake Exclusive from £800 per week.
To check availability or for booking information complete the form below: