French Carp Lakes with 80lb Carp.
Leon Lake is a 30 acre big fish water with specimen carp to 80lbs.
Facilities & Information
Leon Lake is 30 acres in size, has 14 swims and contains approximately 300 carp with roughly a third of the stock ranging from 45lb to 80lb+. The lake record is an 81lb common (37kg) which is backed up by a 77lb common (35kg). There are also half a dozen 65lb+ carp (30kg+) and numerous 20kg fish.
On site you'll find a toilet, warm shower, secure parking, sockets for recharging batteries and freezer facilities. There is easy vehicle access all around the lake which makes the task of setting up or changing swims that little bit easier.
Leon Lake was excavated over 60 years ago and is surrounded by 50 acres of land which makes for a relaxing and comfortable fishing environment. The lake has an average depth of 8 feet (2.5 meters) down to 20 feet (6 meters) in some places and has many other features including the islands, shallow areas, plateaus, overhanging trees and more. Leon lake is not a runs water, it is recommended for experienced anglers. The lake is rich in natural food, including cray fish which is why the carp have grown to such huge sizes.
Food Package
Unfortunately we're unable to offer a food package at Leon Lake however the supermarket is 15 minutes drive away and there's kebab and pizza takeaways in the nearby town of Lunéville.
Bait & Tackle
There is bait available at Leon Lake however it must be ordered in advance.
– 25kg pellets for €75.
Gallery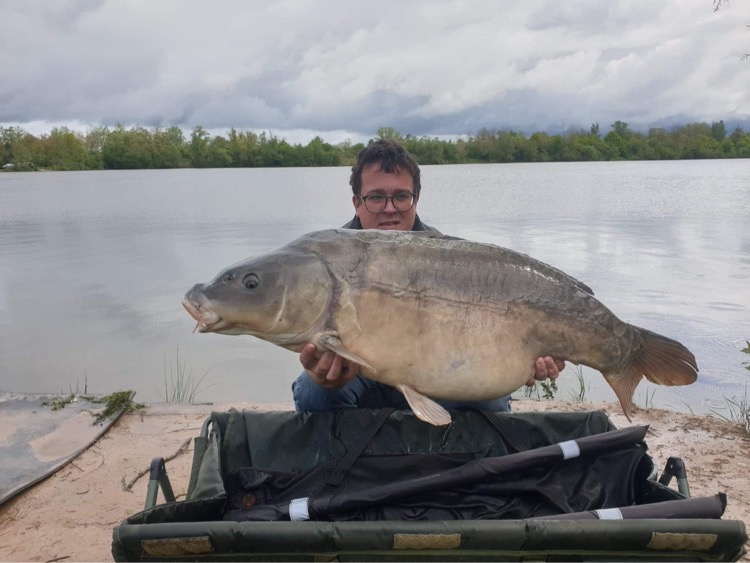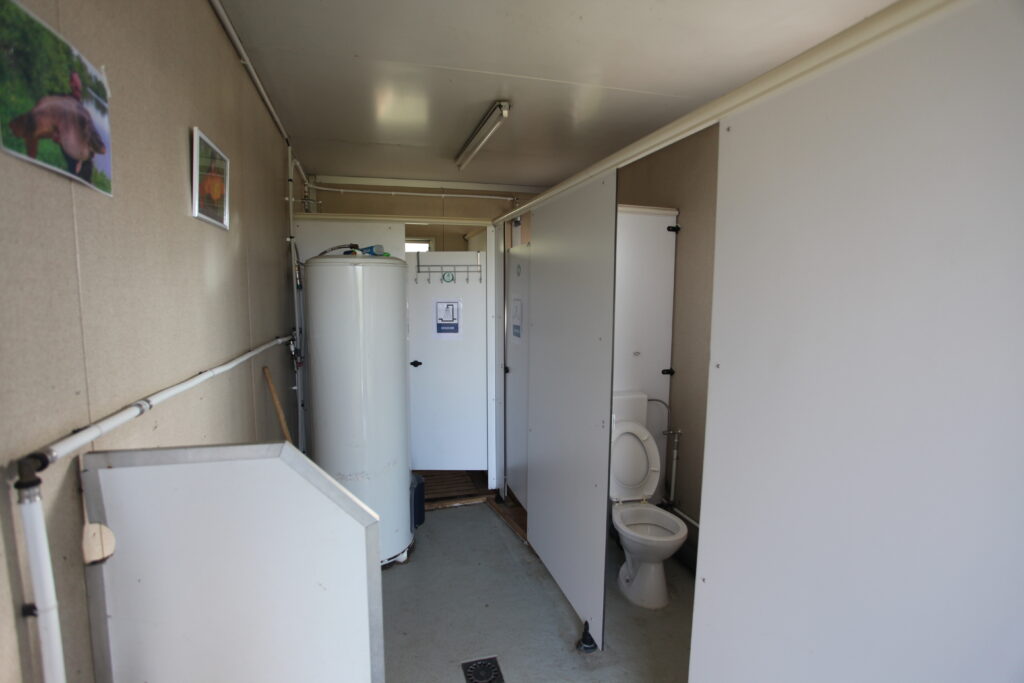 Map & Directions
Here are the directions to Leon Lake France from Calais. The drive from Calais takes approximately 4 hours 45 minutes.
Rules
Arrival is on Saturday from 11:00 am (French Time)

The draw for swims is on Saturday at 13:00 (French time).

Swim choice is subject to availability. (Pre-booked swims and swim reservations may need to be considered prior to choosing your swim.)

On the day of departure the swim must be vacated before 10:00am (French Time)

Four rods per angler

No fixed leads

Micro-barb hooks only

Landing nets must have a minimum span of 100cm

Unhooking mat/cradles and weigh slings are mandatory and must be dry upon arrival

Fish over 50lb+ (22kg) to be photographed in the water
Retaining fish is not allowed
Rowing boats are allowed and a life jacket must be worn at all times
Bait boats are allowed

Particles are allowed with the exception of peanuts

BBQs are allowed, provided they are off the ground

Minimum 12lb breaking strain mainline, braid and nylon allowed.
All rubbish to be taken home including cigarette butts and tea bags
Toilets and showers to be left in a good condition.
Rules may be subject to change. Please check you fully understand the rules prior to fishing.
Booking & Prices
Prices start from £350 per person per week.
To check availability or for booking information complete the form below: