Lake Exclusive With Lakeside Chalet Accommodation.
Noah's Lake has 4 swims, is located roughly 2.5 hours drive from the port of Calais and has approx 80 Carp to 55lb+.
The lake is 6 acres in size with lots of features such as a shallow plateaux to deep pockets of silt. The Carp are hard fighting and range from 20lb to 55lb in weight. The lake is beautiful, surrounded by wild forest and is a stones throw from the lakeside accommodation.
Facilities & Information
Noah's Lake has a lakeside chalet which can sleep up to 4 people. The lakeside chalet is equipped with toilet, hot showers, kitchen area with gas cooker, fridge and sink, indoor sitting area with electrical charging points, outdoor sitting area, BBQ area.
Gallery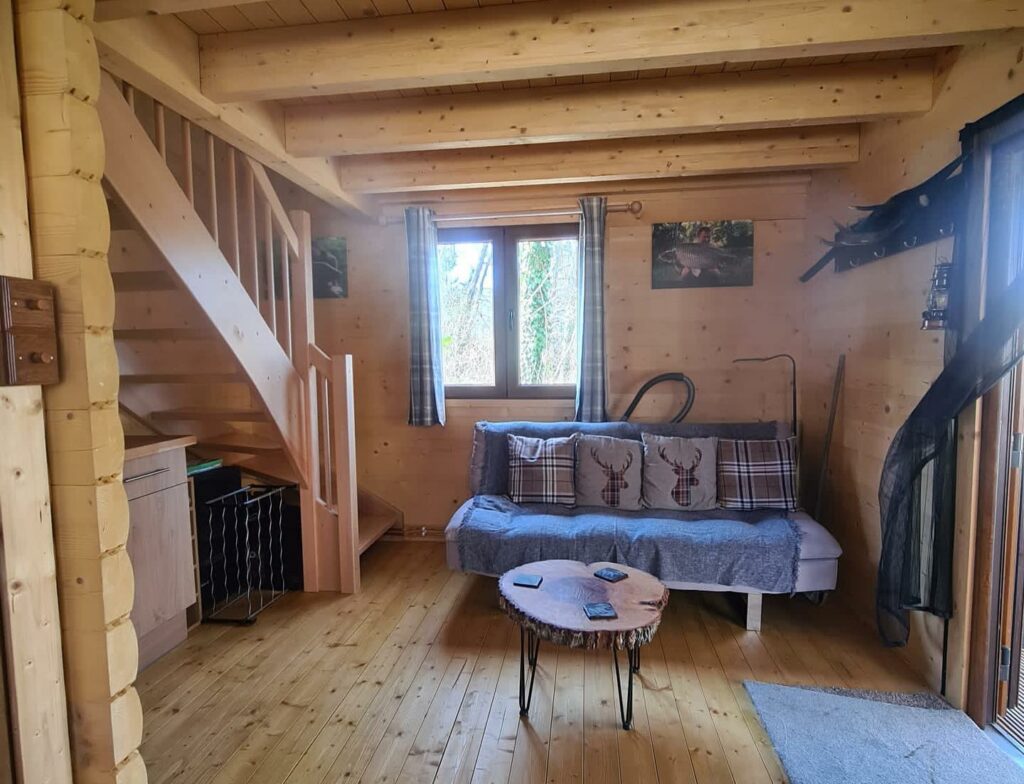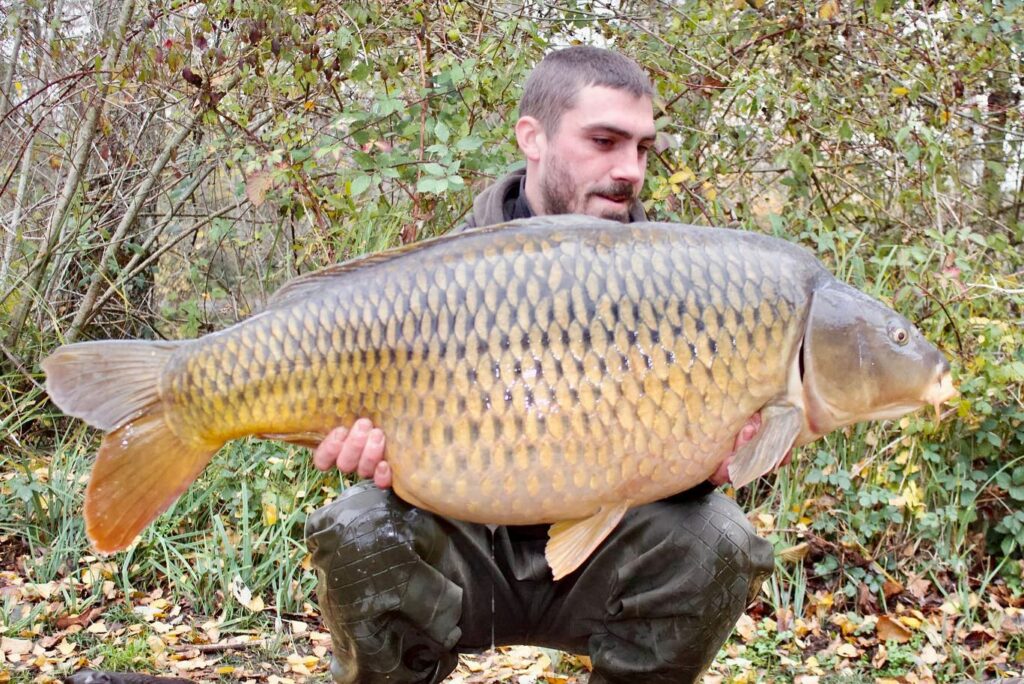 Map & Directions
Here are the directions to Noah's Lake from Calais.
Rules
Bookings Start 12pm Saturday until Saturday 10am
All nets must be dipped on arrival using the dipping tanks provided on site.
3 rod limit per Angler.
No particles to be used unless purchased from Lac Soupir directly.
Pellets are allowed in small proportions.
Micro-barbed or barbed hooks only.
No fires are permitted on the grounds.
Alcohol is permitted on the lakes, however, anybody deemed intoxicated will not be allowed to fish until the following morning. Boats are not allowed to be used if alcohol is being consumed.
All rubbish to be picked up and disposed of by Anglers.
No sacking of fish – this is only permitted temporarily so Anglers can request help from a fellow angler for a photo.
Please only use recovery slings provided by Lac Soupir for weighing fish.
Please use cradles provided on site.
Braided mainline is permitted on Noah's Lake (Lake 1) only.
15lb minimum breaking strain mainline to be used.
Strictly no nuts to be used.
Boats are provided for snagged fish. Do not pull for a break and please do not enter a boat without wearing a life jacket. (Boats provided on each lake).
Bait Boats are permitted.
Minimum landing net size of 42 inches.
All Anglers must have and use antiseptic on wounds upon capture for all fish.
Leads – no fixed leads. Lead clips and drop-off systems are permitted. Only drop off leads to be used on Noah's
Lake (Lake 1).
Please leave swims clean and tidy – no bottle tops/cigarette butts etc to be left behind.
Do not leave rods unattended at any time.
The owner shall have no liability for personal injury, illness or death. No liability is accepted by the owner in respect of damage to or loss of personal property of anglers. The client is responsible for insuring his own contents and personal effects kept at the complex.
These rules are in place for the safety of both the fish and the anglers. Please do abide and respect
our terms so that we can all continue to enjoy catching these beautiful carp in natural surroundings!
Rules may be subject to change. Please check you fully understand the rules prior to fishing.
Booking & Prices
Lake Exclusive from £1,500 per week.
To check availability or for booking information complete the form below: